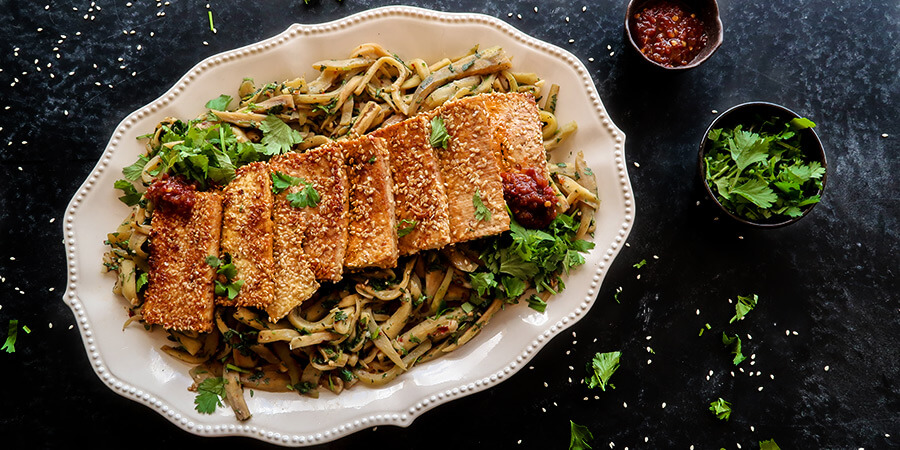 For me, one of the biggest adjustments of the keto diet for beginners is learning to live without pasta. Pasta is such an easy, hearty meal, packed with flavor and texture. It's comfort food, it's date night food, it's haven't-seen-the-girls in ages kind of food.
A giant bowl of pasta. A tasty sauce. A bottle of wine. In the middle of the table. Sorted.
So, when you discover exciting recipes such as the Vegan Tofu and Eggplant dish and the 15-minute Garlic Shrimp Zoodles – you will absolutely be forgiven for thinking you've died and gone to heaven!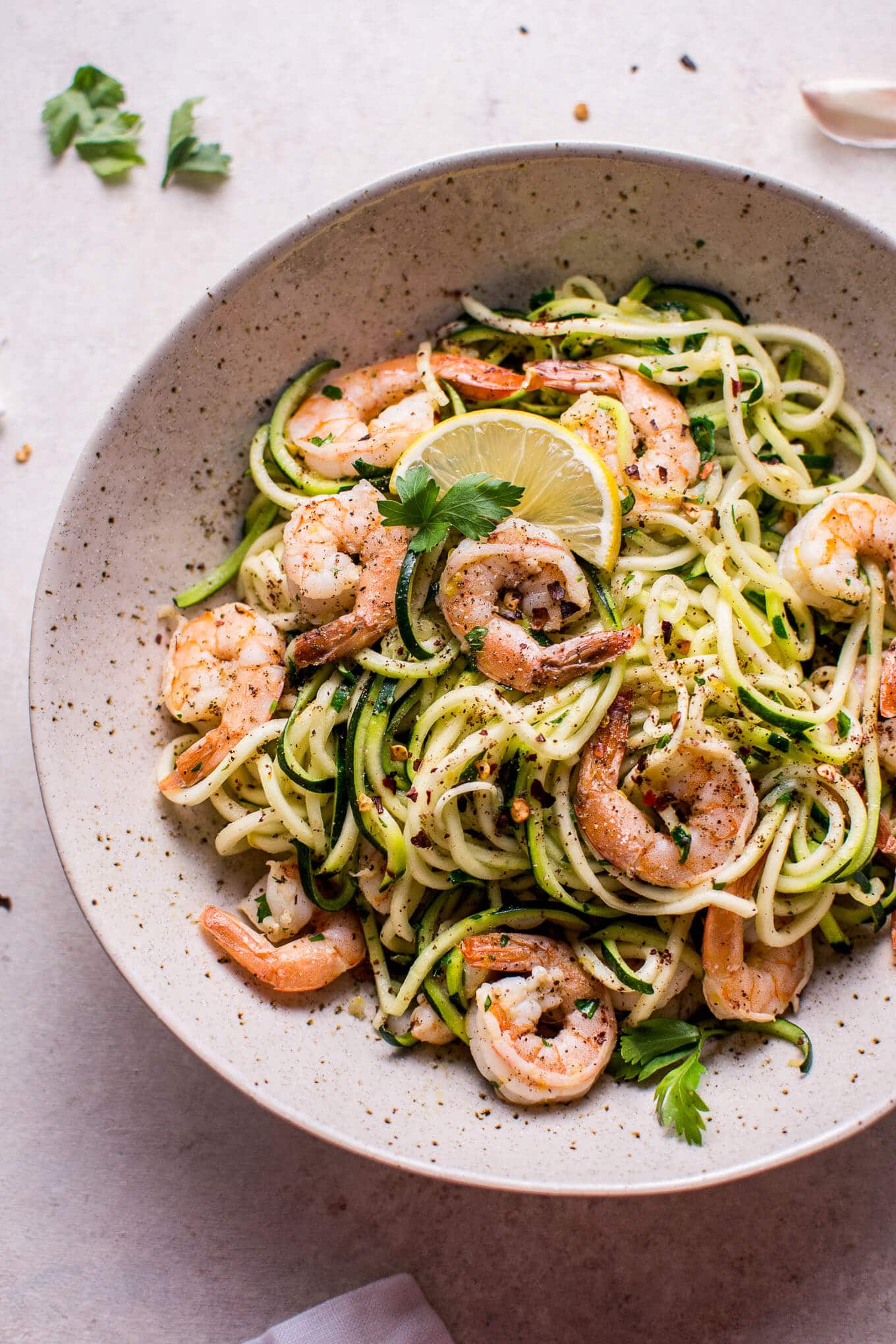 Eggplant noodles, I've discovered, are about as close to a real noodle as you can get without straying off the golden Keto Diet path. They soak up flavors even better than carb-loaded spaghetti or pasta shells. And I love that they have that lovely springy texture of real spaghetti, bringing their own added flavor to the dish. A word of caution: Don't overcook them! Soggy noodles are never a winner.
But if you're short on time, my favorite go-to has to be zoodles. Zucchini + Spiralised = Zoodles! Zoodles are quick and easy to make, and super quick to cook. One of my favorites is this Garlic Shrimp Zoodles dish. It's ready in 15mins. But once you've spiralized those slinky zoodles, it really only takes 5mins to cook, mix, and serve. Sounds like the perfect Friday night if you ask me! You could be in the door and watching Netflix in less than 20min. You need that extra 5min to get your comfy yoga sweats on don't you?!